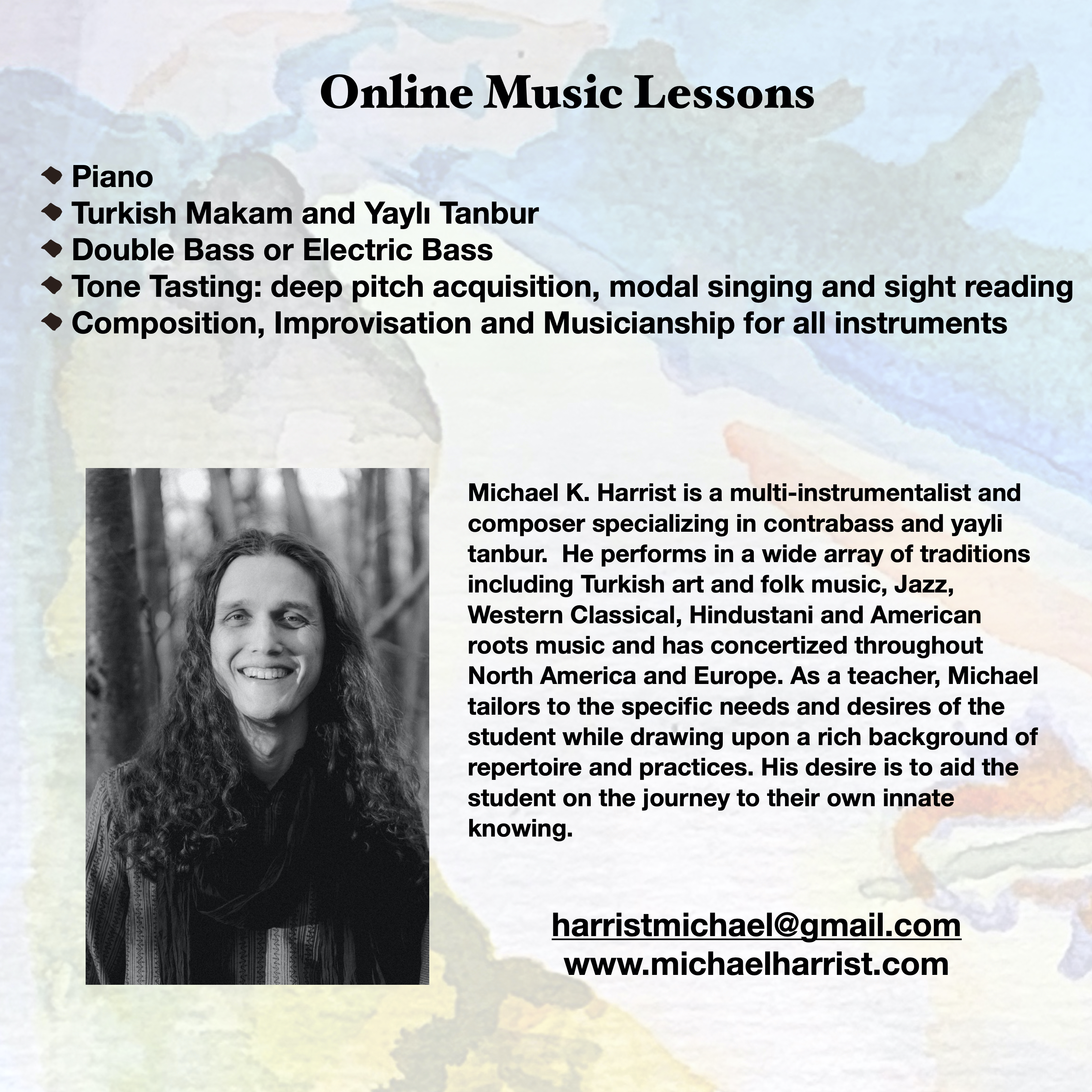 Testimonials:
"Michael creates a loving, supportive environment in which to learn and is helping me to grow as a musician as I discover this beautiful, mystical genre of music.  Sometimes we get lucky and meet a Teacher with a capital T: Michael is one of those teachers, and it is a true joy to learn from him!" – Theresa T.
"Michael has been teaching my sons (ages 6 and 12) piano for several years now.  He is always patient and positive, with an excellent teaching style adapting to different age groups and personalities.  Michael also makes learning the piano so much fun that my sons look forward to their next class and compete with each other to go first!" – Volkan E.
"At 9, our son had already had three piano teachers before Michael but the difference this time was remarkable.  Michael is a natural with kids; he has an exceptional ability to cover all the important material (theory and technique) while keeping my son interested and enthusiastic about the lessons.  Our son is continuing to make progress through virtual lessons and we could not have asked for a better teacher!" – Nurhan T.
"Thanks for all that you did for our son. There couldn't have been a better first music teacher for him."
"Michael, thank you for teaching me the piano.  I was not very interested but now I enjoy it very much.  Also thank you for letting me choose the piano pieces I played.  I am so happy I got you as my piano teacher because you are really nice"… – K. (age 10) and Family
"Michael K. Harrist is a most sensitive man, a most moving musician.  He makes music that loves you." – W. A. Mathieu